Sailing Pass ($325.00 – $750.00)
A Piers Park Sailing Pass includes unlimited use of the Sonar fleet from May through November, plus weekly racing and other special events. Enjoy award-winning facilities, friendly staff, stunning city views, ample free parking and quick access to the Inner Harbor and Islands. Your Sailing Pass helps support our free program for city youth and our ground breaking adaptive sailing program.
Note: For sailors who did not take lessons at PPSC, a "checkout sail" is required before activating a Sailing Pass for the first time.
Need some more experience first? Try one of our Learn to Sail courses.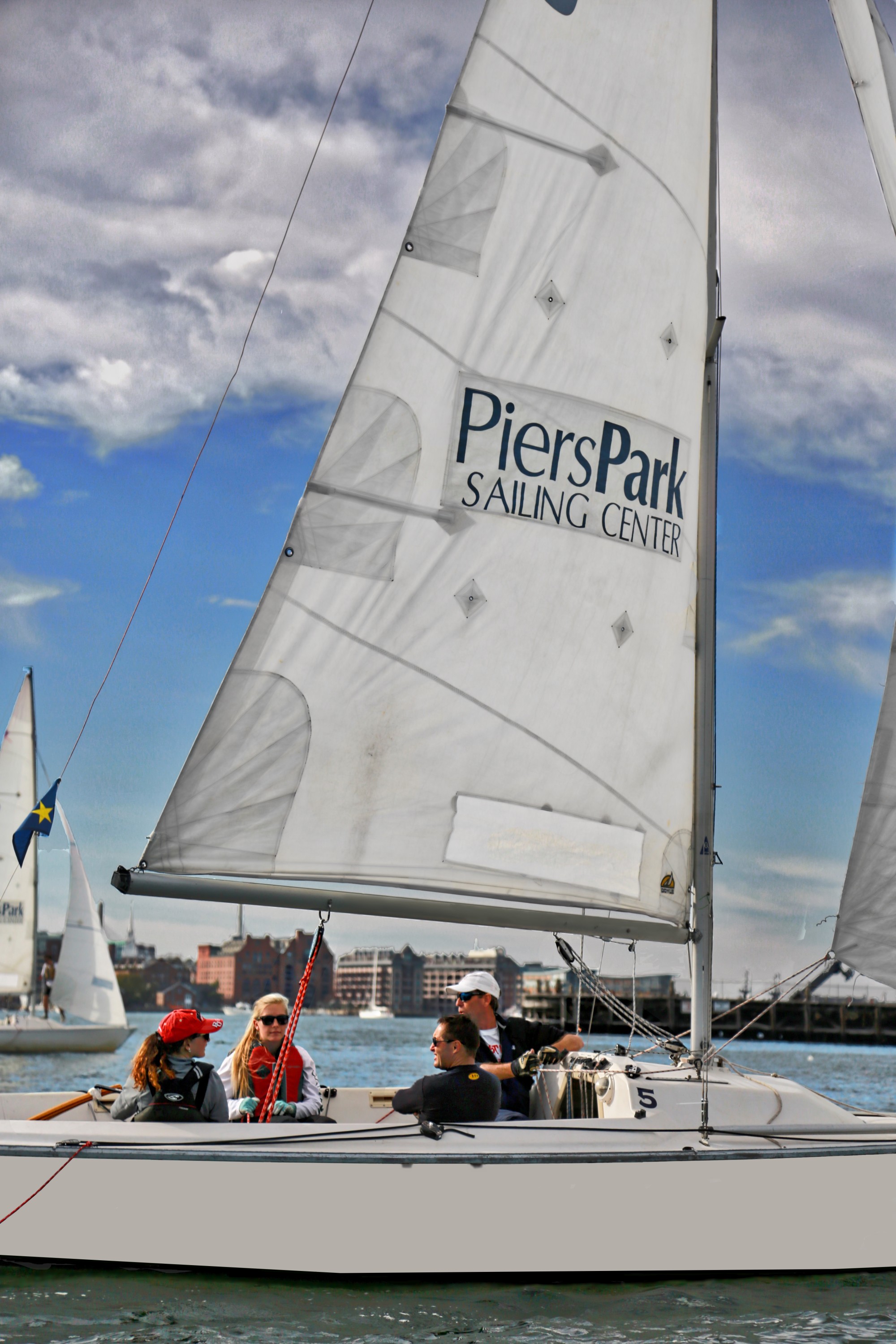 Includes all privileges and access to our fleet of Sonars for the entire sailing season.
Discounted rate for East Boston residents only.
Unlimited access to the fleet for 5 days. Days do not need to be consecutive.
Don't go sailing alone! Guest passes are also available:
Allows you to bring one other individual with you sailing for the whole season. Cannot be shared or transferred between guests.
Bring along as many friends as you can fit in your boat! Unlimited guests for the season.