Our Fleet and Equipment
Piers Park Sailing Center is home to the only 100% accessible dock on Boston Harbor.  Our facility allows people of any level of mobility to access the Harbor, no matter how high or low the tide.
Our adaptive equipment for our fleet allows everyone to sail and skipper our boats.  We have steering equipment ranging from a traditional tiller to a sip-n-puff system that allows a child or adult with limb paralysis to take the helm.  We believe in empowerment, giving everyone a chance to be in control of the boat.
PPSC is committed to constantly improving and upgrading our fleet.  The upkeep and replacement programs for our boats ensure that our instructional programs are safe and well equipped.
Sonar Class
The 23-foot Sonar one-design keelboat has something for everybody. It is a unique design that combines features found in no other sailboat in the world. It is sleek, powerful, stable and exceptionally fast. The Sonar is also a comfortable daysailer just right for getting the entire family or friends together on the water. With its 11-foot cockpit, angled seatbacks, and plenty of leg room, PPSC comfortably fits up to 6 adults or 8 youth in the boat.
Piers Park Sailing Center's adaptive fleet comes with an array of unique equipment to make the Sonar accessible to people of any level of physical ability.  From minor modifications to the tiller grip to quadriplegia skippering sip-n-puff technology, we are the only 100% accessible program on the Harbor.
Flying Junior Dinghys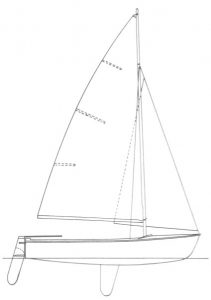 Piers Park Sailing Center's fleet of six Flying Juniors (FJs) was donated by Boston University.  The East Boston High School Racing Team practices on the FJ fleet in Boston Harbor.  When out in an FJ, PPSC requires that a safety launch be available to assist as these are our only boats that are able to capsize.
Colgate 26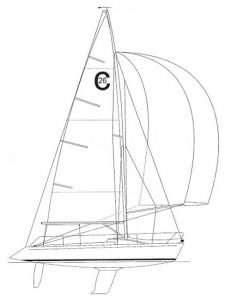 The Colgate 26 is The Family Sport Boat®. A winning combination of performance racing and family fun, Steve Colgate created this incredibly versatile keelboat that challenges hard-core racers, yet is a pleasure to sail for beginners.  At Piers Park Sailing the Colgate is available to sailing pass holders with level III membership, as well as youth program participants that have graduated at the US Sailing black level skills test.