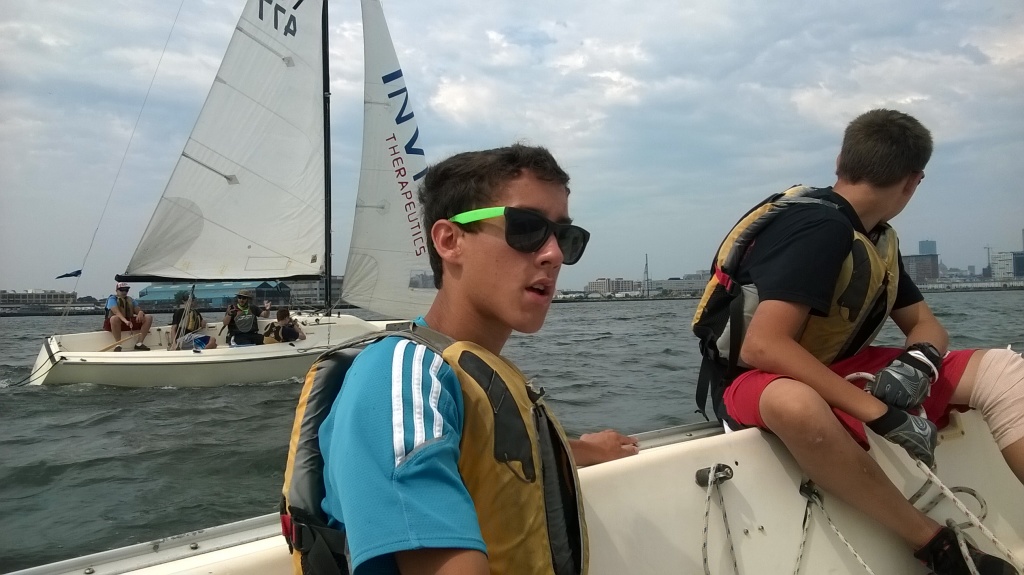 Future Leaders (Instructor Trainees) is an instructor in-training program. This is the final progression for participants before they become employed as Instructors at PPSC.   Job training skills, professional development,  the basics of racing, and working as a team are key elements of this program. Each Future Leader will be mentored throughout the season and are expected to lead a small group through a lesson by the close of the summer program. The Future Leaders Program will also offer College Preparatory resources throughout the summer to each Future Leader.
Skills learned as a Future Leader include:
How to create a lesson plan
Small group team-builders
Improvisation techniques- Problem solving and maintaining control
On the water drills- Applied learning
Leading discussions- End of day De-brief
Piers Park Sailing Center is accepting applications for our Youth Development Program: Summer 2017. Applicants should have leadership skills and a strong knowledge of sailing. If you are interested in becoming a Future Leader please submit the following:
Resume, Cover Letter, 2 Letters of Recommendation: Application deadline will be June 1st, 2017
Email: info@piersparksailing.org
Mail: Piers Park Sailing Center
Future Leaders Program
95 Marginal St
East Boston, MA 02128
Need help writing a resume or cover letter? We found these helpful guides, check them out!