EMPOWERMENT
The Adaptive Sailing Program at Piers Park Sailing Center is a nationally recognized non-profit sailing program which has served over one thousand people with disabilities since the program's inception.  In 2009, US Sailing awarded PPSC as the Best Community Program for disabled sailors. In 2010, we were honored to be designated a Paralympic Sports Club.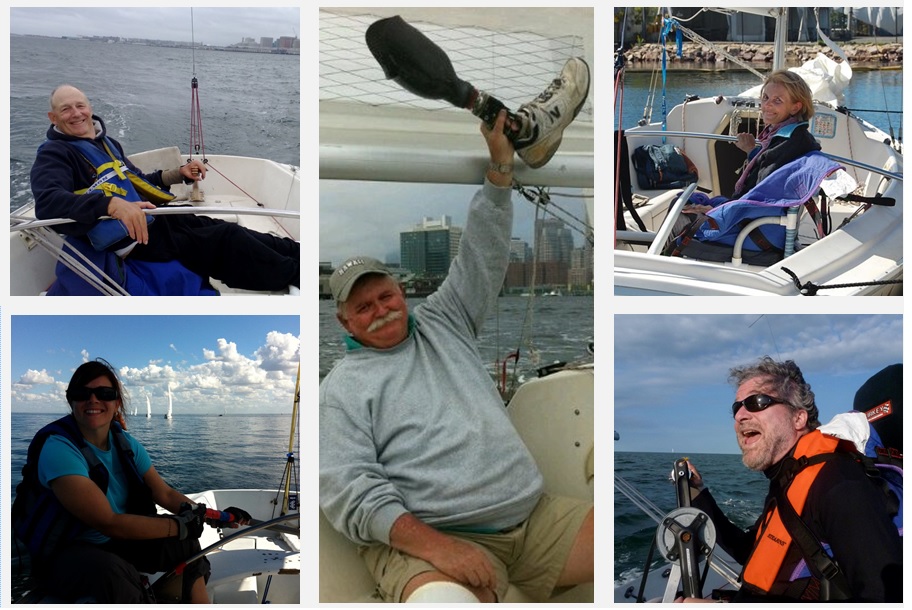 PPSC's program objective is to empower our sailors living with disabilities to realize their recreational goals using adapted teaching methods and a full array of adapted equipment.  Our sailors tell us that while learning the important sailing skills, they are rewarded with a sense of confidence while being challenged by the sport of sailing.
ON-GOING PROGRAMS
Youth & Young Adult
Piers Park Sailing Center provides free, fully inclusive educational programs for under-served youth who are at-risk or living with a disability.
Programming is available to students through inclusive field trips, summer programming, family outings, and in-school programs designed to compliment curriculum.
In all of our Youth Development Programs children with disabilities will participate with his or her same aged peers.  Instructors adapt their teaching styles, provide additional equipment or staff if needed.
We recognize that there are very few recreational opportunities for children with disabilities. PPSC is proud to serve adaptive youth from across New England and aim to expand our outreach in 2015.
Adult
Formal lessons such as our 21 hour course are offered inclusively throughout the year. Want to learn more? Call 617-561-6677 or email info@piersparksailing.org.
Check out this great video put together by US Sailing about PPSC and BAADS sailing in California!